Mystical Mosaic - (27 Nov - 2 Dec 2017)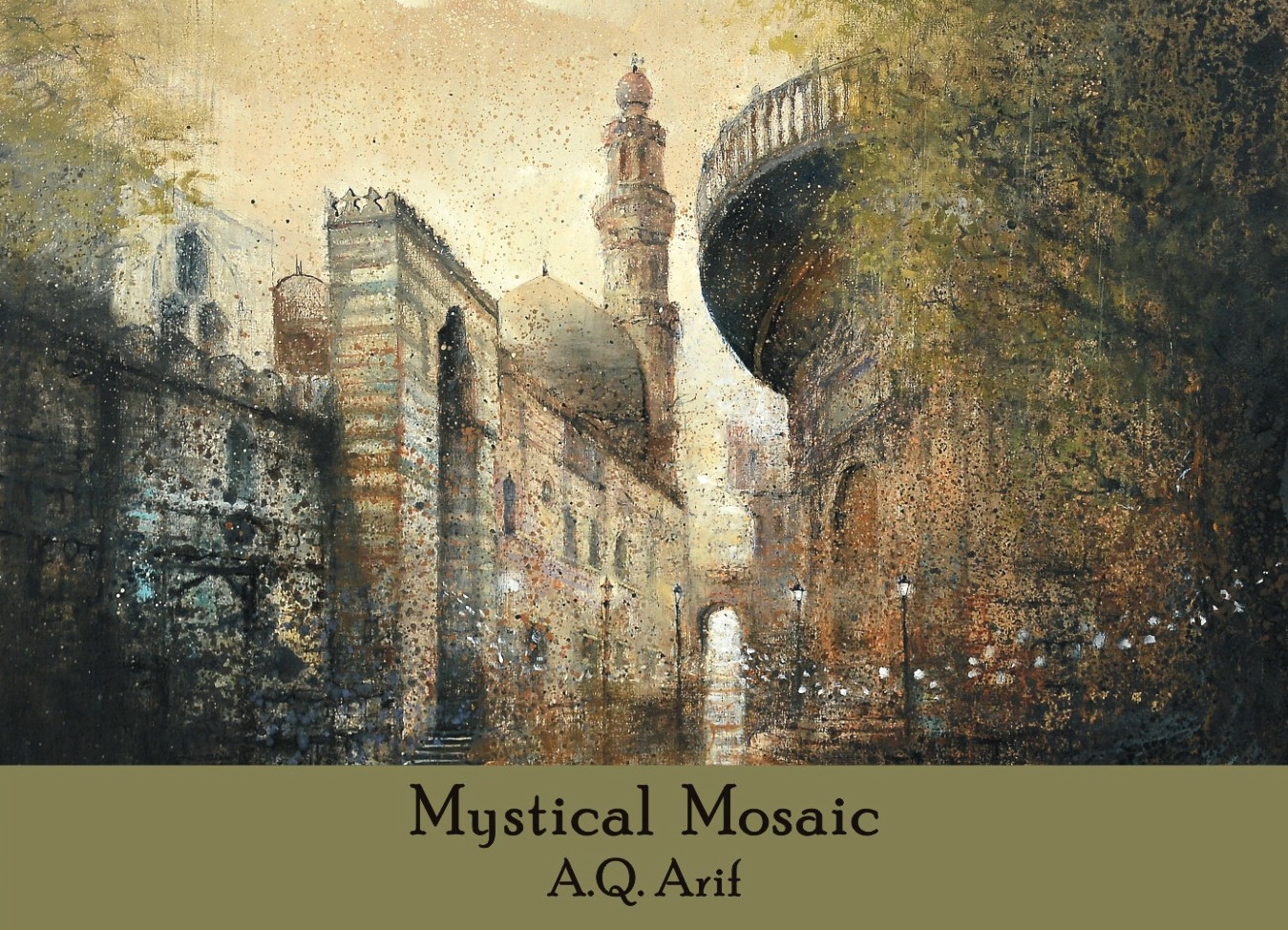 Invites you to
an exclusive exhibition of paintings by
A. Q. Arif
27th November - 2nd December, 2017
Exhibition Opening
27th November, 2017
6pm - 8pm
Visit our gallery or view the virtual exhibition on
Click here to Download E-Catalog
---
About the Exhibition
VIEWING THE ECHANTING WORLD OF A. Q. ARIF
In the work of A.Q. the relationship between form and the intermediate space endows his work with lyrical expression. The dreamy, beautiful landscapes, half imagined and half real almost echo the appearance of a mirage. The architectural elements in his work include domes and tall buildings that appear to speak of history while shimmering as reflected images in wide pools of water.
Arif graduated from the renowned Karachi School of Art in 1996, and conducted workshops in art institutes throughout the country. He exhibited work in Karachi, before showing his work in exhibition in Lahore, and there he was entranced by the beauty of the rural areas with the lush landscapes, predominant green areas and sense of space. Using a mixed media technique the artist began to work on a larger scale striving to encompass the beauty of his surroundings fusing history with nature.
With numerous solo exhibitions to his credit in Pakistan and countries east and west, his work has been acclaimed internationally. In his art Arif appears to invite the viewer to a world of landscape touched by fantasy and unspoiled by human habitation. His mastery of the media creates scenes of beauty that appear to draw the viewer into their midst.
In November 2016, A. Q. Arif was one of a selected group of artists chosen to represent Pakistan at an exhibition held at Asia House, London. In A. Q. Arif's work one discovers a distortion of reality symbolic of the distinguished artist's inner vision.
Marjorie Husain
---
There are no products to list in this category.